Why ball upwards transfer units can not be used as ball down facing?
2016-5-31      View:
Why ball upwards transfer units can not be used as ball downward?
Ball transfer units are divided to different types, like pressed metal series, machined heavy duty series, stainless steel series, plastic series, spring shock load series, ball downward series.
The purpose of design ball transfer unit is handling and transmit parcels, goods, cargo etc. So you can often see them in airport, factory facility.
Some one also wants to use them as ball caster considering on it's 360 degree orientations moving.
But, it must choose the special design ball downward models.
If there are salesman tell you choose normal cheap ball upward model to use as ball downward, just the loading capacity is half or lower, remember, that's wrong and you will get lose if using them.
Now, lets see picture to know why: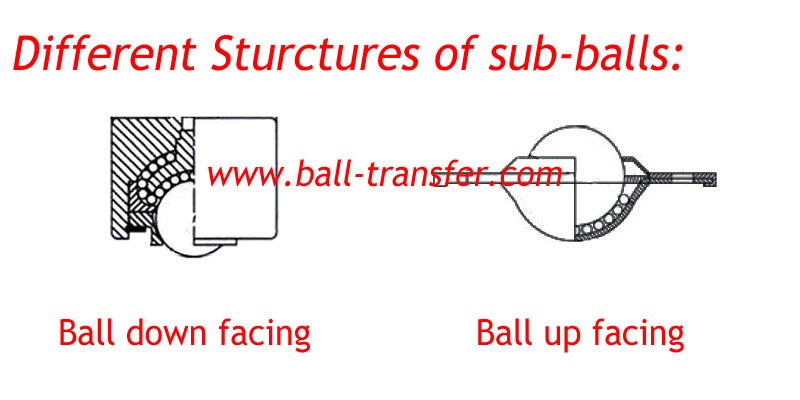 Below is a photo showing different structures of ball upward and downward transfer units.
Them are quite different on the sub-balls arrangement and inner design.
Here is a testing picture showing a upward ball transfer unit used as ball downward: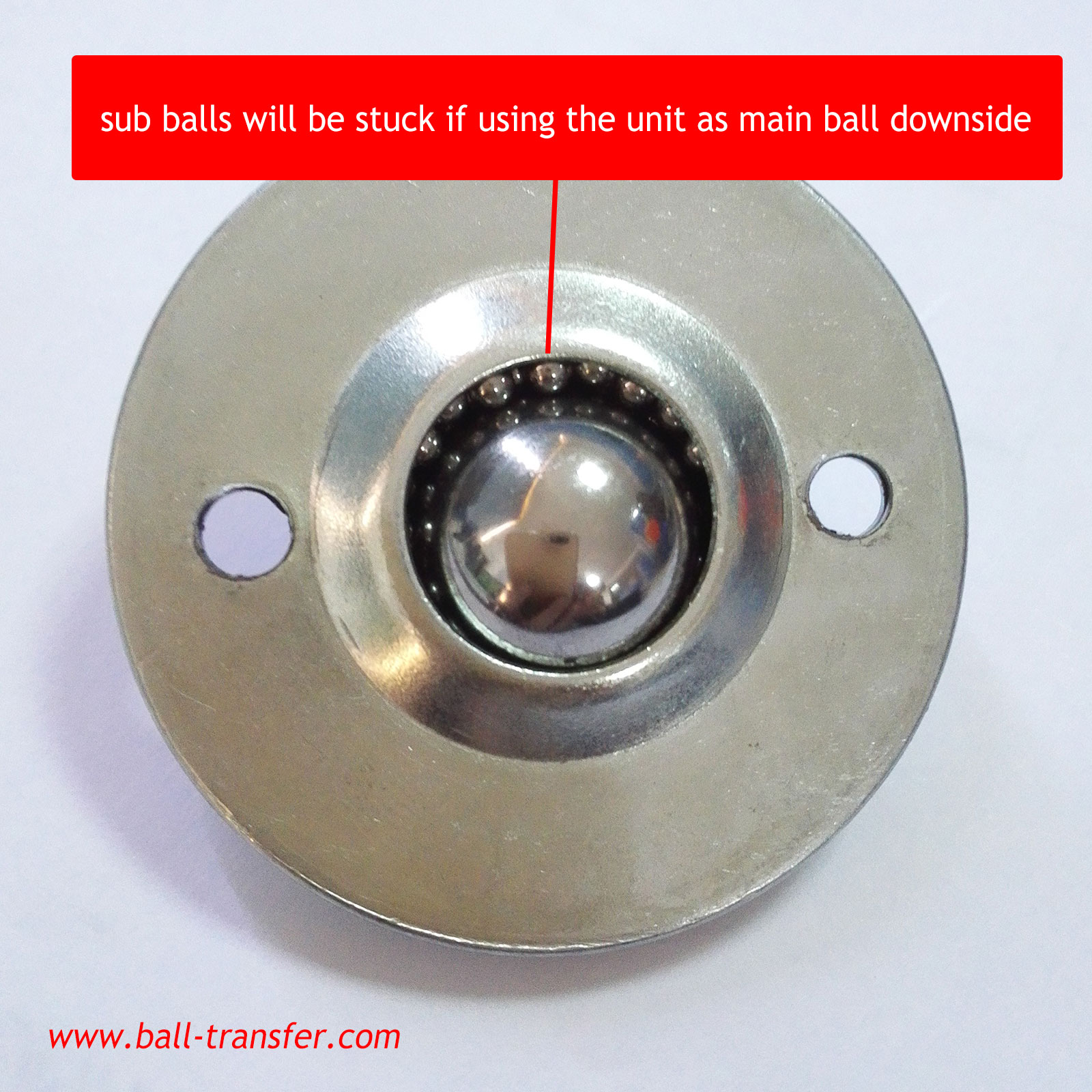 The reason is there will be no enough sub-balls supporting main ball when running, and them will be forced to stuck in the space between main ball and shell.